Ruffini Ponchiroli e Associati
Industrial Property
The firm was founded at the end of 2009 by Stefano Ruffini and Simone Ponchiroli, who have worked for many years as patent and trademark attorneys in an IP firm, where they acquired a broad experience in the field of Industrial Property, both in procedural and litigation aspects. Today the firm Ruffini Ponchiroli e Associati S.r.l. consists of various professionals each specialized in different fields of IP and is therefore able to provide its clients a complete service in managing,
protecting and enforcing Industrial Property rights, including trademarks, patents and designs, both in Italy and worldwide in co-operation with qualified partners and associates. The aim of the firm is to develop the trusting relationship between the IP attorney and the client, and it meets on one hand the benefits of an industrial property firm and on the other hand those of an IP professional office which is closer, by its very nature, to the specific needs of each individual client.
Services
Patents
Trademarks
Industrial Designs
Legal Advice
Litigation
Staff
Stefano Ruffini
He graduated in Chemical Engineering at Bologna University, where he specialized in off-shore oil field cultivation technologies. After that he made also legal studies. He is Italian Patent and Trademark Attorney, enrolled in the Industrial Patent Consultants Order since 1985, and has been European Trademark Attorney since 1996. He has been manager of the Verona […]
READ MORE
Simone Ponchiroli
He graduated in Electrical Engineering in 1998 at Padua University, discussing the dissertation about the induction heating of ferromagnetic billets. After the graduation he remained for more than a year at the Electrical Engineering Department of Padua University, working on an innovative research project about transverse flux induction heating of metal strips. He is Italian […]
READ MORE
Paolo Marchi
He graduated in Chemical Engineering from the University of Padua (Italy) in 2001, with an orientation to plant engineering and a dissertation in the field of refrigerants. After graduation he attended a PhD course in Technical Physics at the University of Padua and worked on several research projects in the field of modelling of thermophysical […]
READ MORE
Nicolò Fuggini
He graduated in Aerospace Engineering at the University of Padua in 2019 with a thesis about optimisation of space optics through the use of neural networks. He is currently enrolled in the Register of Trainees for the achievement of the qualification of Industrial Property Consultant in the patent and trademark sector.
READ MORE
Elisa Dalla Tezza
Degree in Foreign Languages and Literatures. Verona University. She has been admitted to practice before the Italian and EU IP Offices, as Registered Trademark and Design Attorney. Specialist course in Industrial Property concerning in particular the analysis of the problems related to trademarks and designs. Her experience in trademark counseling goes back to 2005. Elisa […]
READ MORE
Eleonora Velgi
Eleonora Velgi graduated in Law at the University of Trento with a specialization in European and trans-national law, discussing her dissertation in Industrial Property law. The latter was entitled: "Protected Designation of Origin and procedural guidelines compliance: comparing two PDO". She has been admitted to practice before the Italian and EU IP Offices, as Registered […]
READ MORE
Ilaria Miller
Ilaria Miller graduated in law (magna cum laude) at the University of Trento with a specialization in international law, discussing a dissertation in international public law entitled "State immunity in civil jurisdiction in case of violation of fundamental human rights". During the University she focused her studies mainly on private and public international law and […]
READ MORE
Costanza Mantese
She graduated in "Policies of the European Union" (magna cum laude) at the University of Padua in 2008 and, since then, has gained her professional experience in the field of industrial property, working with various esteemed IP consulting firms. Specialized in trademark filing procedures, in Italy and abroad, as well as in trademark management and […]
READ MORE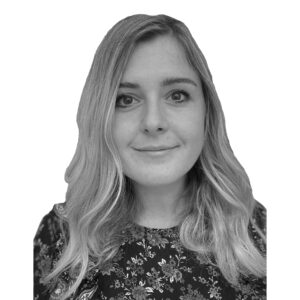 Camilla Quaranta
She graduated in Law at the University of Modena and Reggio Emilia in 2015 and completed a LLM in Intellectual Property and Information Technology Law at Trinity College Dublin in 2019. During her six years abroad, she deepened her knowledge in the online protection of copyright and trademarks rights, working in the IP department of […]
READ MORE
Raffaella Bovo
High-School Diploma – High School focused on law and economics. Her experience goes back to 2011. She is specialized in patents, designs and trademark procedures in Italy and abroad and she deals also with the registration procedures for the registration of trademarks and designs and for the grant of patents. Raffaella Bovo also deals with […]
READ MORE
Irina Casian
She graduated in Languages for Business and Tourism Communication at the University of Verona in 2020, with an orientation on International Business Relations. Since 2021, she has been part of the firm Ruffini Ponchiroli e Associati, dealing with patent filing and granting procedures, as well as design and trademark filing and registration procedures, both in […]
READ MORE
Andrea Arpaia
Andrea Arpaia graduated in Law at the University of Trento with a specialization in trans-national law. After a training in International Law, he has specialized in the field of industrial and intellectual property law since 2003, cooperating with some of the most important legal IP firms and starting his own legal firm in 2008. Member […]
READ MORE
All industrial property rights are intended to protect the creativity of businesses and individuals.
However they do not cover the same aspects. The law therefore provides various means of protection,
Recruiting
PROFILE 1/3

Impiegata

Preferibilmente esperta nel settore della proprietà industriale, ottima conoscenza della lingua inglese.

SEND YOUR CV
Contacts
Ruffini Ponchiroli e Associati
Via Caprera 6, 37126 Verona, Italia
PHONE
+39 045 8341928
FAX
+39 045 8347739
E-mail